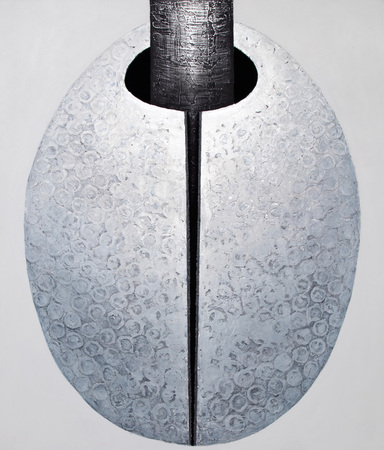 Certain Dark Things #78
acrylic on canvas
84 x 72 inches
My work focuses on the physicality of painting and its capacity to echo the properties of sculpture and architecture. It depicts abstract forms referencing poetry, music and armor, as well as, shapes and textures found in nature and industrial settings.
I work in multiples to magnify the presence of each form. Themes of protection, personal power, love, and connection run throughout. Architectural strategies like scale and repetition are employed alongside painted textures that emulate protective coverings like skin, cement, metal, and bark.